CLICK HERE TO SEE OUR FULL RANGE OF SPYDERCO PRODUCTS
Who are Spyderco? 
Spyderco Knives, founded in 1978, and based in Golden Colorado, is a knife manufacturer whose focus is on making high quality knives for all price ranges, while producing innovative designs and ideas. They are famous for pioneering many features now commonly found in folding knives, such as opening holes, serrations and the pocket clip. The first folding pocket knife that Spyderco ever produced, featured an opening hole in the blade, designed to allow for swift opening of the blade using only the thumb and one hand. This feature has become an iconic mark of the Spyderco brand, and is found on pretty much all of their blades today.
Materials
Spyderco produces knives in every price range, from budget to premium. Although the materials change across the price ranges, one factor that remains constant is there high quality feel, durability and craftsmanship. Handles are made from materials such as aluminium, carbon fibre or fibreglass, and blades made from materials such as aluminium, with clips and other small components made mainly from titanium.
Mechanisms
One of Spyderco's main priorities when manufacturing a knife is that the opening, closing and locking mechanisms all work seamlessly in order to provide the customer with the best experience possible. Almost all Spyderco knives feature an opening hole in the blade, which is designed to allow for swift opening of the blade at a moments notice. Spyderco use a large number of locking mechanisms across their expansive range of products. These mechanisms include:
Back Locks
Ball Bearing Locks
Bolt Action Locks
Chris Reeve Integral Locks
Compression Locks
Friction Folders
Notch Joints
Slip Joints
Walker Liner Locks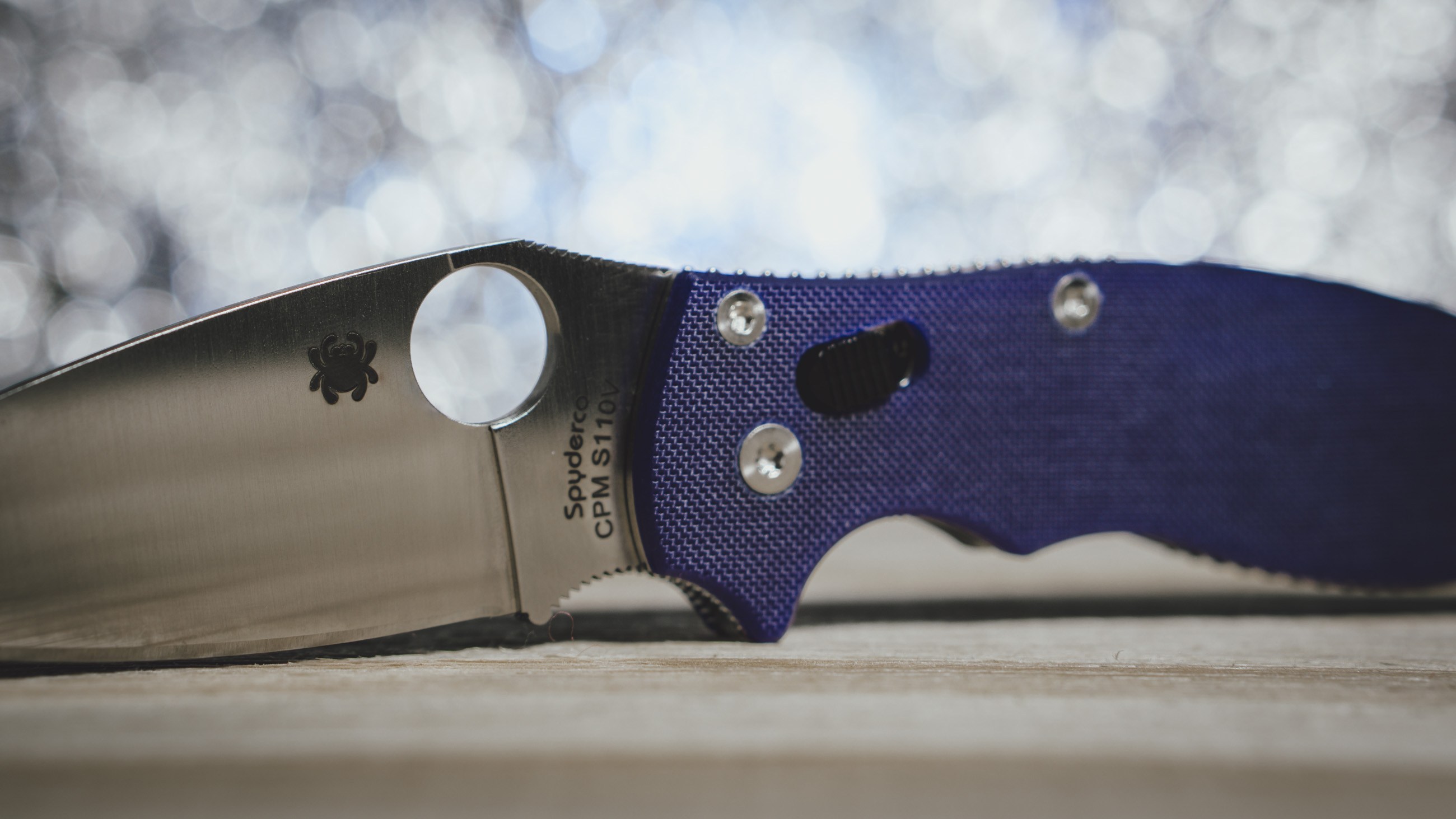 Who uses Spyderco?
Spyderco produce high quality knives in all price ranges, from low budget to premium. Because of this, their knives are used by pretty much everybody, from military and law enforcement, to fishermen and people just looking for a good, sturdy and reliable everyday knife.
Manufacturing
Spyderco produce their knives in their factories across the globe. They produce premium knives in their production facilities in the USA, Italy, China, Taiwan and Japan. Although not all their knives are produced in the USA, this should not be taken as a drop in quality, as they still produce incredibly high grade and durable blades in their state of the art facilities in these countries.
Warranty
All Spyderco knives purchased through Knife Depot come with a lifetime warranty in Australia. Any faults or issues with your Spyderco product caused by regular use will be fully covered and your product will be repaired or replaced.
Legal Requirements 
All knives in Australia sold through Knife Depot require the purchaser to be over the age of 18 years. Knife Depot reserves the right to refuse the sale of a product to any person under the legal age.