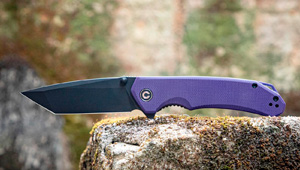 Civivi have been manufacturing for over 20 years working with some of the most talented knife designers from around the world. Their biggest goal is to bring high quality innovative knives at unsurpassed value. Civivi is a sub-set brand of WE knife Co. And bring the high quality and precision manufacturing you have come to expect at a great price. So if you are looking for a knife that you has the performance and dependability for your everyday carry or a knife that can work hard everyday and be put through its paces, CIVIVI have got you covered.
CIVIVI "Made Better"
All CIVIVI knives come with a full warranty covering all manufacturing defects and are repaired or replaced directly through Knife Depot.