CLICK HERE TO SEE OUR FULL RANGE OF VICTORINOX PRODUCTS 
Who are Victorinox? 
Founded in 1884, in Ibach Switzerland, Victorinox is one of the worlds best known manufacturers of pocket knives, and are the creators of the famous "Swiss army knife". Victorinox are still based in Ibach, and employ over 1800 employees, producing tens of thousands of knives daily. They are well known for using high quality, durable steel, and featuring a solid construction, even on their lower budget options. Swiss Army Knives are known to be useful in a range of situations, and have been used by NASA astronauts, mountain climbers, arctic explorers, hunters and outdoorsmen to name a few. Tools featured on Swiss Army Knives include knives, saws, pliers, corkscrews, wire cutters, fish scalers, bottle openers, files, scissors, toothpicks, tweezers and much more. Mainly American soldiers bringing them back after WW2 made Swiss Army Knives globally famous. Today, Swiss Army Knives are issued to every soldier in the Swiss Army.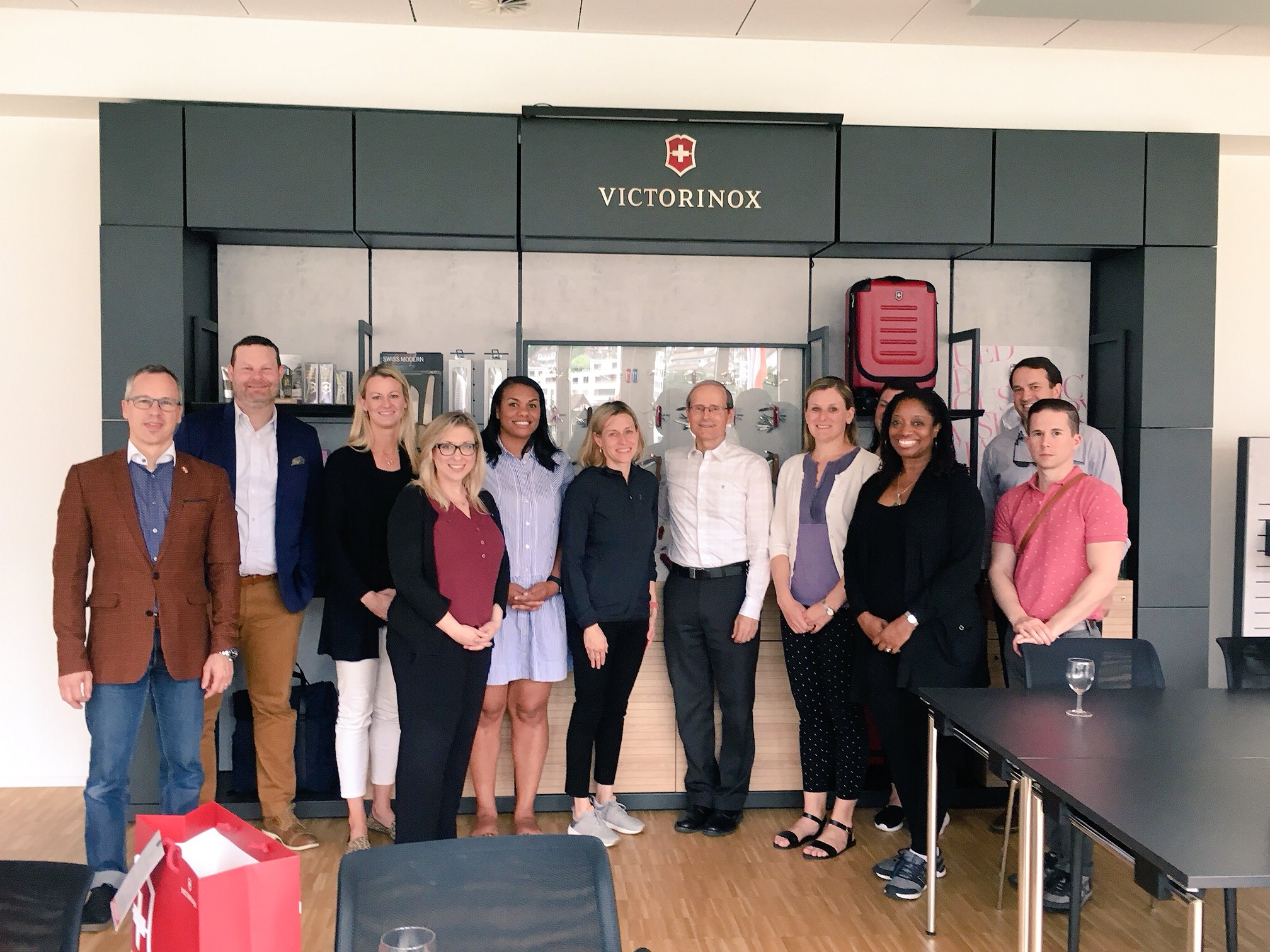 Materials 
Victorinox build knives and tools for a range of demographics and price ranges, however, they primarily target the low to mid price range. Despite this, they still produce a product that not only competes with those at a much higher price, but far exceeds industry standard. Blades and other such tools are made from high grade stainless steel, which is designed to be hard enough for practical use and easy resharpening, while also maintaining high wear resistance. The cases on Swiss Army Knives are generally made from a high quality, durable plastic. The stainless steel used for the blades and tools goes through extreme hardening, tempering and conditioning to ensure that it maintains its quality for years to come.
Mechanisms 
Victorinox heavily invest their efforts into producing products that are highly functional and easy to use. Because of this, a large number of Swiss Army Knives will feature locking blades to prevent accidental closures. All Swiss Army Knives are designed so that the tools are readily available and easy to access and put away when the time comes.
Who uses Victorinox? 
Victorinox caters for a wide variety of people, as they produce knives in more than one price range, while maintaining high quality products across the board. Because of this, Swiss Army Knives have been used by almost everybody, from teenagers getting their first knife, to hunters or fisherman, They have also been used by Arctic Explorers, the Swiss Military and NASA Astronauts, which shows that even at a mid range price, you can get an incredibly high quality and durable knife. Go to https://www.knifedepot.com.au/brand/victorinox/ to check out our full range of Victorinox products.
Manufacturing
All Victorinox products are produced in their state of the art facilities in Switzerland. The company produces tens of thousands of knives daily, which is made possible by the more than 1800 employees, and advanced facilities, featuring the most technologically advanced equipment on the market. Swiss Army Knives are made in stages. The first stage involves a stamping machine making the tools and blades out of sheets of stainless steel, the steel is then hardened and tempered at extreme temperatures for hours. After the steel is prepared, it is smoothed before being gathered and all the tools are stacked almost like a sandwich, with the different tools being separated by aluminium strips and pressed together. Finally, the tool is put in its case, which comes in a range of colours such as black, blue or red, and pressed together to secure the tool in the casing.
Warranty
All Victorinox products come with a lifetime warranty that is provided in Australia with all purchases through Knife Depot. Any faults or issues with your product that are caused from standard use will be fully covered and your product will be either repaired or replaced.
Legal Requirements 
All knives in Australia through Knife Depot require the purchaser to be over the age of 18 years. Knife Depot reserves the right to refuse the sale of a product to any person under the legal age.