Sale!
Work Sharp WSEDCMCR Micro Sharpener and Knife Tool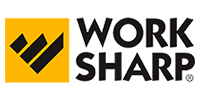 New for 2020 -The Work Sharp EDC Micro Sharpener & Knife Tool is an ultralight, compact knife sharpener and hone for your pocket, pack, or gear bag. Angle Guided medium grit diamond and fine grit ceramic rods quickly restore a sharp edge to any knife. Knife Tool provides 1/4″ bit driver and includes common bits sizes T6, T8, T10 to tune common knife hardware for pocket clips and pivot hinges. Ultra compact size easily stows in your pack, pocket, tool or tackle box.
Overall length: 69 mm
Weight: 68 g
In stock
3 left in stock.
Work Sharp EDC Micro Sharpener and Knife Maintenance Tool
Description
Brand
Work Sharp