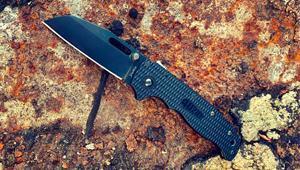 If you're looking for a high performance folding knife that stands out from the rest, then look no further than Demko Knives! Crafted by custom knife-maker Andrew Demko, these knives are renowned for their unique style and heavy duty construction.
His most popular models include the ad20, ad20.5, and ad15 folding knives, all of which feature Andrew's own shark lock and scorpion lock designs.
Get your hands on one of these premium knives today and experience the difference that Demko Knives can make!