Sale!
Opinel #18 Folding Saw – Carbon Steel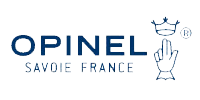 Perfect for your garden, this tool is also useful during outdoor activities, it turns out to be very handy and efficient.
Saw N°18 is equipped with a safety hook to lock the blade when open, and a blade which can be replaced easily in case of wear. It can cut branches up to 10 cm in diameter.
18cm Carbon steel blade with anti-corrosion coating guaranteeing both excellent cutting quality and protection against corrosion.
Two rows of razor-sharp teeth turned towards the handle. Effortless cutting achieved simply by puling.
Beech is the most commonly used wood for the manufacture of Opinel handles. From France, Opinel beech is hard, durable and easy to work. With a homogeneous appearance, its light colour varies from yellow to pink. It is characterised by the presence of numerous small dark dashes.
Available on back-order
Brand
Opinel