Sale!
Morakniv Garberg Black Carbon with Leather Pouch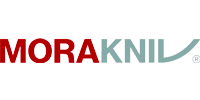 $265.95
or 4 payments of $63.74 with
Morakniv Garberg Black Carbon is a powerful full tang knife designed to perform the toughest tasks it encounters. Manufactured in Mora, Sweden, it features a 3.2 mm thick carbon steel blade with a black anti-corrosive DLC-coating and has a Scandi-grind profile making it easy to keep it sharp and a ground spine compatible with a fire starter. The handle is specially made from an extra-rugged polyamide with a rhombus pattern grip. Comes with a high quality black leather sheath.
Description
Blade thickness: 3.2 mm
Blade length: 109 mm
Total length: 232 mm
Brand
Morakniv