Sale!
Beaver Craft SK4S Open Curve Spoon Knife with Leather Cover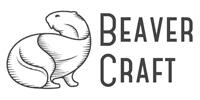 The SK4S long curved knife was created especially for making great woodcarving spoons, kuksa, and bowls. The curved knife is suitable for making easy and slight cuts deeper and deeper into the wood, which allows you to create beautiful woodcarving projects. It has a comfortable, ergonomic, longer handle, which allows you to work either with one hand or with both hands. The double-bevel blade of the spoon knife is made of high carbon steel so the curved blade knife will last for a long time, and the blade is protected by a genuine leather sheath.
Blade length – 60 mm (2.36 inches)
Handle length – 200 mm (7.87 inches)
Handle material – oak
Sheath material – cowhide leather
In stock
10+ left in stock.
Introducing the BeaverCraft SK4 Hook Knives
Brand
Beaver Craft