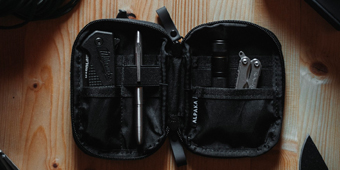 Alpaka products are engineered with durable parts fabrics, and they are inspired by the multi-faceted lives of modern times.
Minimal and made for urban life, but also durable and versatile enough for short outdoor adventures.
All Alpaka products come with a full warranty covering all manufacturing defects and are repaired or replaced directly through Knife Depot.