Sale!
Work Sharp WSBCHAGS Angle Set Knife Sharpener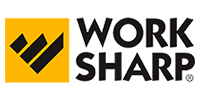 or 4 payments of $31.24 with
New for 2020 – The Work Sharp Benchtop Angle Set Knife Sharpener is a complete, versatile and adjustable knife sharpener. The 3 sided sharpening rods provide coarse and fine grit diamond plates to quickly restore a sharp edge, while the fine grit ceramic stone creates an incredibly keen edge on any knife. Rods rotate for quick indexing between grits making it fast and easy. Sharpening Angles can be set to 15°, 17.5°, 20°, 22.5° or 25°. Conveniently folds down and stows in a compact case. Designed with knife making legend Ken Onion, this sharpener is a must have for any edge enthusiast.
In Stock
Work Sharp Angle Set Knife Sharpener
Description
SPECIFICATIONS
Overall length: 247 mm
Weight: 589 g
Brand
Work Sharp