Sale!
Silky Yoki Machete/Axe – 270mm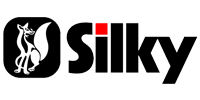 After almost 100 years of saw design and manufacturing excellence, Silky has added the YOKI (270mm) to its lineup of superior steel blade products. Similar to the a bush axe, the YOKI functions much the same way, but can be used with either one or two hands and is much less bulky to pack with your outdoor gear. If you are looking for the ultimate tool to attack multiple vegetation types, the YOKI should be at the top of your list.
For avid hunters, hikers or those who travel off road, the YOKI is versatile enough to reduce vines, limbs and small logs to a more manageable or productive size.
Expect the YOKI to be a durable and long lasting tool with a blade you can resharpen and a custom-fitted carrying case with a matching hole-hanger that comes standard.
Out of stock
YOKI 270mm Chopper from Silky Saws | Guest Review
Description
Length : 27cm /10.6 in
Colour : Black, Silver
Metal : Alloy Steel
Blade Thickness : 2.75 mm
Brand
Silky