Sale!
Manker P20 Titanium TC4 Tactical Pen Tungsten Steel Glass Breaker Tool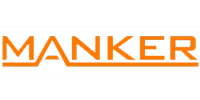 $129.95
or 4 payments of $27.49 with
The Manker P20 is a tactical pen made from Titanium TC4 alloy, allowing it to remain lightweight, but still strong and durable. The tip is made from Tungsten steel, making it extremely easy to break through a car window or other glass in an emergency situation.
Out of stock
Brand
Manker