Sale!
KNIFE DEPOT CUSTOM x Turq Gear System-M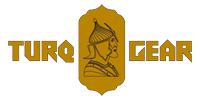 This is a custom knife builder utilising TurqGear's System-M design. This System-M design allows you to pick and choose any knife shape you want with the ability to customise the screws and handle scales.
The most innovative part of the System-M design is that all screws and handles are interchangeable between the different blade designs.
You can replace the screws and handles of your knives with different types, colours, and materials as you wish.
With SYSTEM-M, you don't have to use the same blade all the time.
You can add a new look to your knife by simply replacing your handles and/or screws.
Since the handles and screws are compatible with all models; You do not need different handles and screws for different models, you can combine all handles and screws with any model you want.
In Stock
Brand
Turq Gear