Sale!
Kasumi Damascus Boning Knife 16cm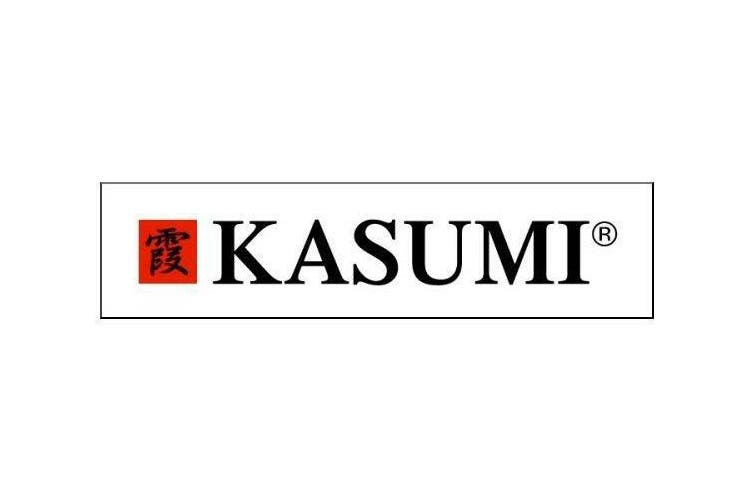 Kasumi 16cm Utility Boning Knife
Designed with a razor sharp blade, this boning knife is ideal for regular boning tasks such as separating the bones from fish, poultry, beef, pork and more.
The Kasumi knives' base blades are crafted of V-Gold No. 10 (VG-10) high carbon stainless steel that has been developed especially for knives. The blades are hardened to Rockwell C59-60 and therefore maintain a sharper edge longer than another cutlery line.
The intriguing Kasumi Damascus pattern seen on the blade is a result from the repeated folding and forging of fine stainless steel into 32 multiple layers.
Made with an ergonomically designed laminated pakka wood handle, this knife is effortlessly to hold and control when carrying out your kitchen tasks.
Features:
16cm in length.
VG-10 Stainless steel core with beautiful Damascus stainless exterior.
Blade is made from thirty-two layers of carbon steel.
Tradition Japanese style resin impregnated laminated pakka wood handle.
Double stainless steel riveted handle.
The original East meets West style cooks knife.
Modern, beautiful knives merged with the best of Japanese tradition to provide sensational performance metrics.
Japanese Damascus or "Sumikama" Steel blade.
Damascus stabilizes the hard core which provide superior edge retention.
Presented in a signature Kasumi box.
Hand wash recommended.
Made in Japan.
Lifetime warranty.
About Kasumi: By combining the best in high tech steels with an elegant traditional cutlery style and Old-World sword making techniques, Kasumi knives continues Seki City Japan's tradition of fine cutlery with its line of Damascus-clad blades. Combining strength, beauty, and function Kasumi has achieved harmony in kitchen cutlery, creating stunning collectors' items as well as knives that surpass all else. A fine Damascus stainless steel lies on both sides of the main VG-10 core, adding incredible beauty and strength to the blades. As with the fantastic creations of Japan's past, each knife is carefully hand-finished throughout each step of the manufacturing process by the most skilled craftsmen. The beauty of the Kasumi Damascus pattern coupled with the strong laminated black wooden handles make these knives look and perform gracefully in any style of cooking.
In Stock
Brand
KASUMI